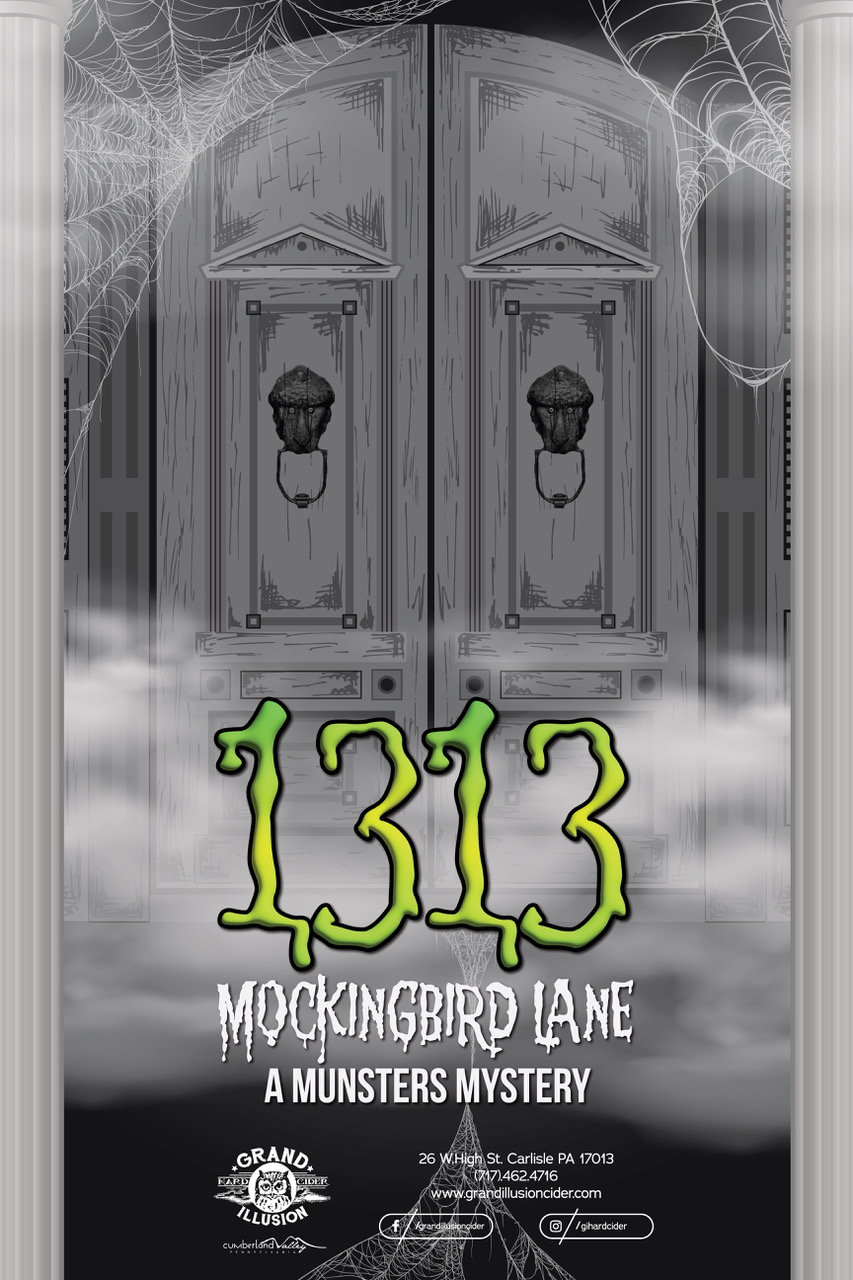 Family in town; kids hiding in their rooms; tired of cooking…sound familiar? Come to GRAND ILLUSION in Downtown Carlisle and grab dinner/drinks AND an Escape Room experience for the whole family, all in one building. One venue, multiple attractions.
Our first of two escape rooms open on Monday, January 2. That's right! Our Munsters room, 1313 Mockingbird Lane, will make its debut. Come visit Herman, Lily, Grandpa, Eddie, and Marylin and enjoy some Munster fun. The entire experience is in grayscale, just like watching them on TV. "The Grand Illusion Escape team," explained Chad, Grand Illusion's co-owner, "mined the entire Munster series (70 episodes) and pulled together the very best elements, creating a room that makes you feel like you are living out the show. I guarantee," he continued, "there's nothing like it in the entire world." Book your game through our website. Max game is 6 persons. See our FAQ page for answers to all questions. Also, we've added hours: If Grand Illusion Hard Cider is open, so is Grand Illusion Escape.
Click HERE to book your Escape!