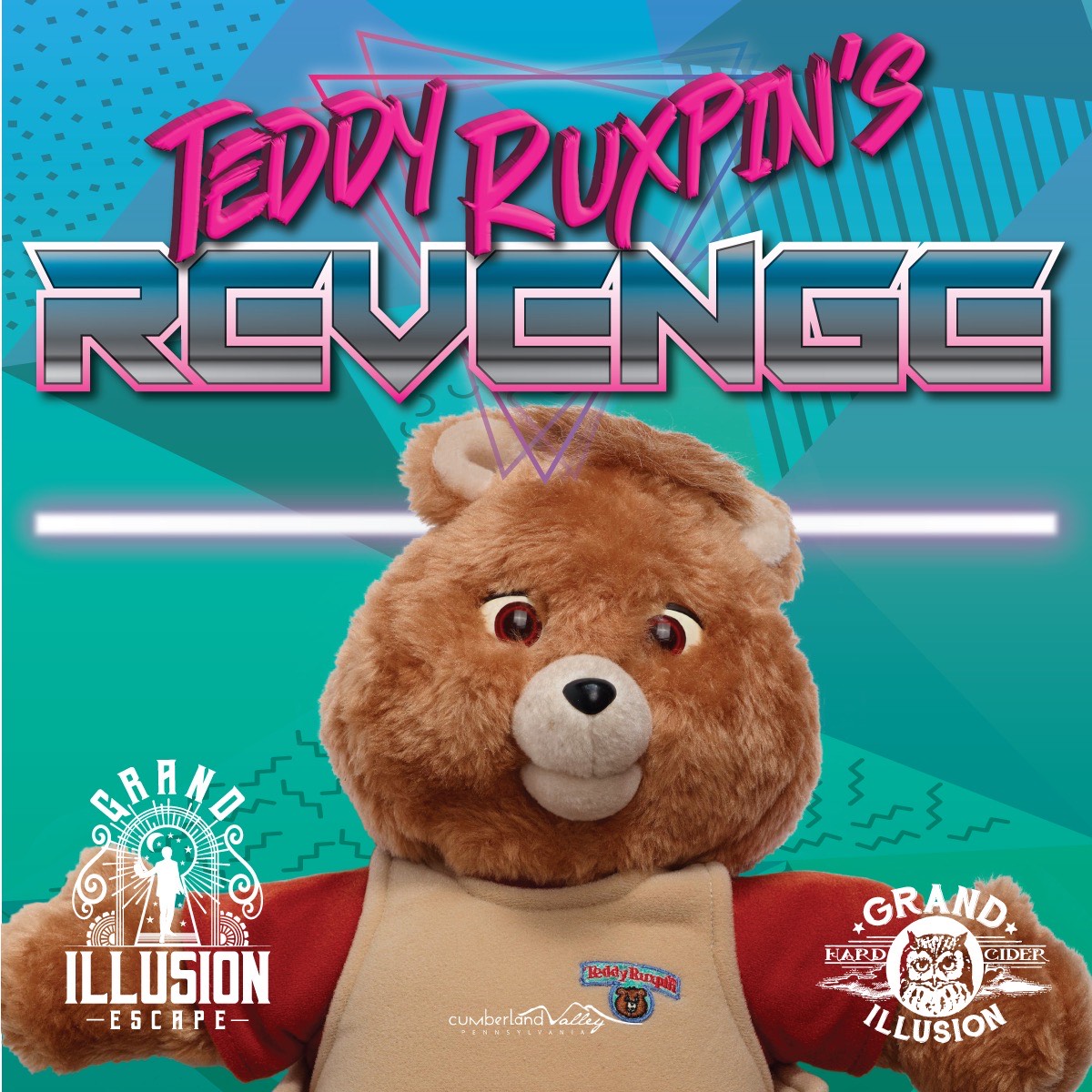 Are you ready to experience Grand Illusion Escape's Newest Room?
Teddy Ruxpin was the most popular children's toy in 1986. But his wave of popularity was short-lived. The cabbage patch kid craze cleared him from the shelves. He was devastated. He wanted to show everyone that he was smart: that he took batteries, and he could do things those "vegetable dolls" (his words) could not.
To get his revenge, Teddy staged the ultimate 1980's showdown of wit and toyish fun. Can you solve Teddy Ruxpin's mystery in time? Or will Teddy finally have his revenge? Book this exciting Escape Room Here.